Oniva
Pop-Up Picnic & Beach Blanket
INSTANT BLANKET MAGIC FOR YOUR LEISURELLY SPLENDOR!
Foldable instant pop-up blanket with carrier bag
Hanging pocket inside of carrier bag for additional storage
57'' diameter
Image of Pop-Up Picnic & Beach Blanket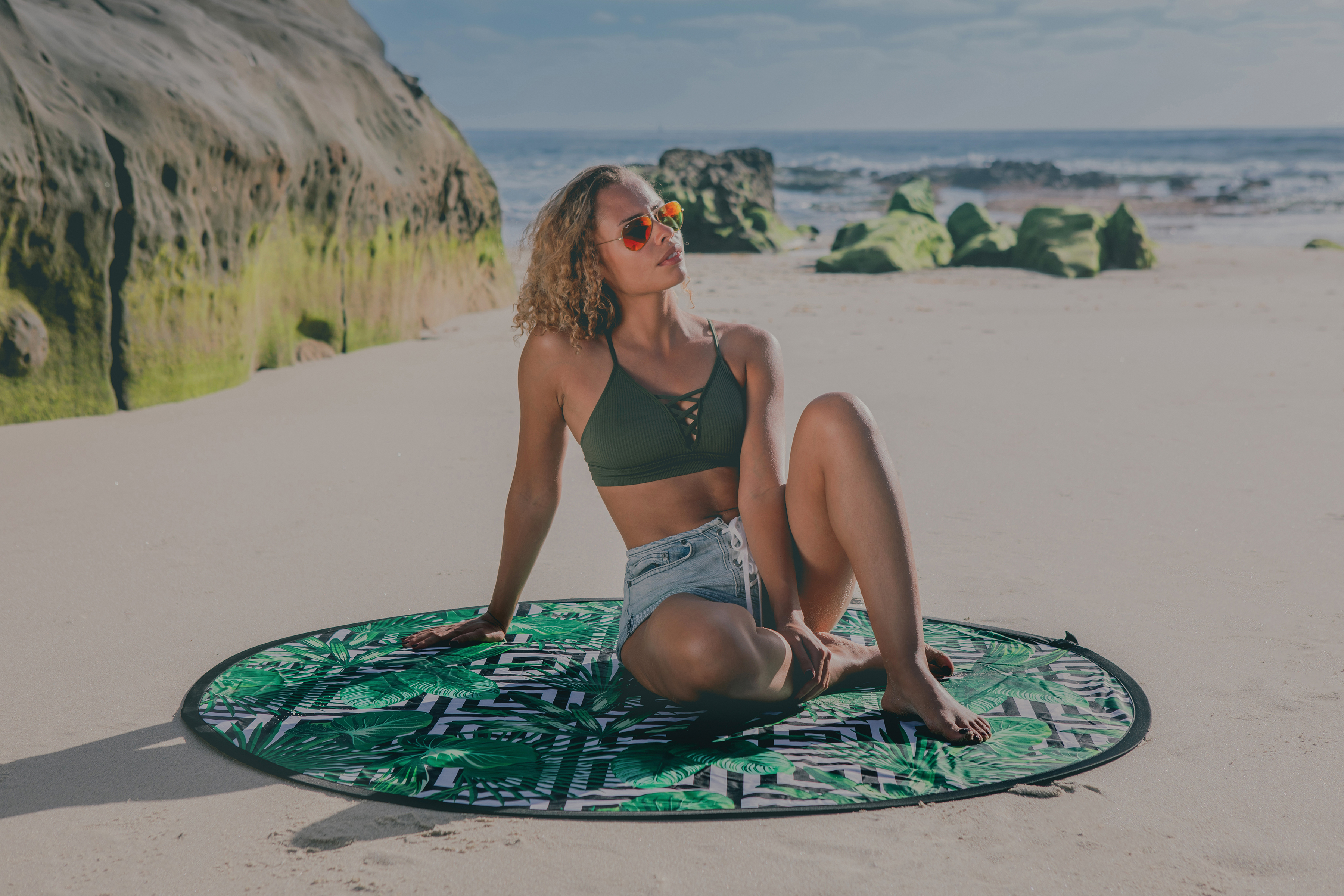 INSTANT BLANKET MAGIC FOR YOUR LEISURELY SPLENDOR! You've just found that perfect beach spot, or maybe the ultimate patch of shade to enjoy in sweet, relaxing bliss - get right to the fun and skip the annoying setup with the Foldable Pop-up blanket. It's easy, pop up design springs open and spreads perfectly every time, allowing you to create your chill-zone effortlessly. No more dividing up your shoes to the corners to pin down your blanket and battle the wind. After you've plopped your buns down on the comfortable and moisture resistant (not to mention stylish as all heck) blanket, keep your valuables safe inside the spacious storage area in the matching carrier bag. Become the blanket master you were born to be!
SKU:

837-00-149-000-0

837-00-148-000-0

837-00-146-000-0

Components:
1 Pop-Up Blanket (57" D x 0.25")
Weight (lbs):
1.3
Full Item Dimensions:
57 x 57 x 0.25"
Alternate Item Dimensions:
Closed: 20D"
Material Content:
70% 210D Polyester; 23% polypropylene; 5% steel; 2% Plastic
Care Instructions:
Do not machine wash or dry. Surface wash with warm water and mild soap by hand only. Do not dry clean. Do not iron